Cap Maison is found on the north east tip of the island in a truly breathtaking location in one of Saint Lucia's most desirable areas. Set atop an ocean bluff with magical views over the clear blue waters to neighbouring island Martinique, it combines luxury, elegance, charm and uncompromising standards of personalised service.
With its own beautifully landscaped gardens and its secluded sandy beach below, Cap Masion offers generously oversized suites - many with the luxury of private pool and rooftop terrace - and exceptional facilities making it equally suited to a romantic retreat or a fun family holiday.
There are 1, 2 or 3 bedroom villa suites all furnished with hand painted tiles, rich fabrics and designed in a rustic warm Spanish Caribbean style.
Main
Features
Available
Rooms
1 Bedroom Villa

Sleeps 2
1 bedroom villa with stunning views
view

prices
2 Bedroom Villa

Sleeps 4
2 Bedroom villa with stunning views
view

prices
3 Bedroom Villa

Sleeps 6
3 Bedroom villa with stunning views
view

prices
Prices are for the full price of the room per night

Searching

Searching
Cap Estate
Carhire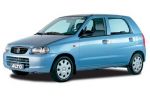 4 images available
Enjoy a smooth drive in our 4X4 manual or automatic jeeps or cars to view some of our famous sites - The Pitons, the Sulphur Springs, the Diamond Botanical Gardens Waterfall and Mineral Baths as well as our breathtaking coastlines and great beaches. All at Your Convenience.
details