A charming apartment on the 2nd floor for 6 people, located in the old town next to the waterway, just above the Thiou canal and in front of the "Palais de l'Ile". It is 150 metres from the lakeside. South facing and in a quiet location. Features a kitchenette, bath, phone, TV, dish washer, private parking and Internet Wifi.
Description:
60-70 m2 on 2 levels. Orientation : South/ South-West. Lots of light. Very calm and quiet (you can hardly hear traffic as the cars pass far away). The entrance is in Place Saint Maurice, just in front of the church with the same name, but most of the windows look on the other side, the Canal du Thiou,with a remarkable view on the 'Palais de l'Isle' ('les vieilles prisons'), the emblematic monument of Annecy, the Castle , and, in the background, the mountains , at your feet the peaceful and clear water of the canal . Annecy is sometimes called the Venice of the Alps; the appartment is probably one of the best place to understand why.
First level: little corridor, a bathroom with shower and toilets, the dining room and the kitchen with windows on a litlle courtyard and roof windows, then the main room with door window and a balcony on the canal (a sofa providing bedding for 2); a little bedroom, separated by 3 steps, with window on the canal (a sofa providing bedding for 2).
Second level connected to the first with a wooden stair, somehow narrow and inclinated (no alpinism needed, but not recommended for a person with a limited mobility); main bedroom with window on the canal ( a futon for 2 persons on a bed )+ a little bedroom with window looking to the roofs ( 2 double futons on tatamis). Bathroom with tub, shower, sink and toilets which can be reached independently from the main or the little bedroom .
The squared meters are not many, but space is very well organized, and you can find many different 'places'.
Fully equipped: refrigerator-congelator, washing machine, dish washer, electric owen, 4 gas burners, microwave owen, cable TV, HIFI (CD, MD, K7).
Fast internet connection (wifi) but you will need to bring your own laptop, because there is no PC in the appartment.
Antiquaire furniture except bedding.
Covered parking place in a private parking lot (barrier with bip) 300m away.
Main
Features
Available
Rooms
Place Saint Maurice

Sleeps 6
4 rooms, 2 storey Apartment
view

prices
Prices are for the full price of the room per night

Searching
Flights
No flights for today, view airport details to list all flights
airport

details

Searching
Annecy Old Town
Carhire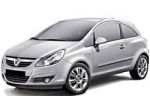 4 images available
Car Hire in Downtown Annecy, available for the surrounding area.
details