Pleasant house with green surroundings, 200m from the lake and close to the cycle path. The residence features a kitchenette, shower, garden, balcony, terrace, private parking and internet access. Easy access to many leisure activities including golf, tennis and horse riding.
Main
Features
Available
Rooms
Prices are for the full price of the room per night

Searching
Flights
No flights for today, view airport details to list all flights
airport

details

Searching
Duingt
Carhire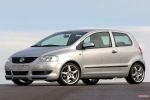 4 images available
Car Rental available for Duignt and the surrounding area.
details