Fuerteventura
Fuerteventura is one of the more organic Canary Islands. It's a no-added-sugar sort of place, where the buildings are low-rise and the landscape has been built up by biology rather than bulldozers. But that's not to say nothing goes on here. In fact, as most of the Canaries creak to life around mid-morning, Fuerteventura has been up for hours catering for the people who want to fit it all in.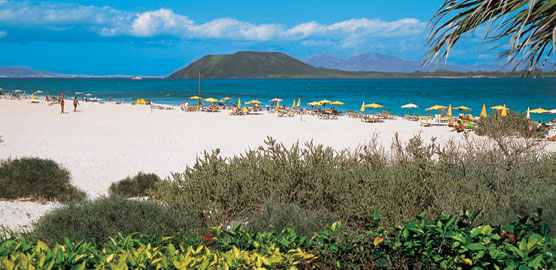 Searching

Searching

Searching
Other Resorts in
Canary Islands
Tenerife

accomodation

Out of all the Canary Islands, the biggest – Tenerife – arguably has the most going on. Travel to the island's top half and you'll find no end of greenery to get lost in – banana plantations, pine forests, you name it. Head south, meanwhile, and you're in holiday central, with everything you could possibly want at your fingertips.

Lanzarote

accomodation

With its 300-plus volcanoes, Blue Flag beaches and well-rounded resorts, it's no wonder this island is hot property where holidays are concerned.

Gran Canaria

accomodation

It might only be the Canaries' third biggest isle, but for somewhere the size of Greater London, Gran Canaria packs a lot in. Playa del Ingles is the island's most popular holiday spot. Along with a monster-sized golden beach – all 2.7 kilometres of it – the resort has the lion's share of shopping malls and neon-lit bars. Plus, as well as traditional places to eat, you'll find loads of restaurants that cater for the British crowd.