Matlock
Matlock is situated in Derbyshire, on the edge of the beautiful Peak District National Park. Matlock is a former spa town situated at a sharp bend in the River Derwent, where it turns south to carve its way through the ridge of limestone which bars its route towards Derby. Just downriver of the main town lies Matlock Bath, which is enclosed by the limestone cliffs of the gorge and contains the main tourist attractions of the locality. Matlock offers good facilities for shopping, leisure and recreation. The recently refurbished Hall Leys Park is in the centre of town surrounded by many of the shopping areas. If you enjoy a quiet stroll in the park or fancy a bit of skate boarding, Hall Leys offers it all. The town has excellent transport links with direct trains running to the town from Derby and regular bus services to the town. Peak Rail run a preserved railway from Matlock Riverside to Rowsley South, some services are steam operated.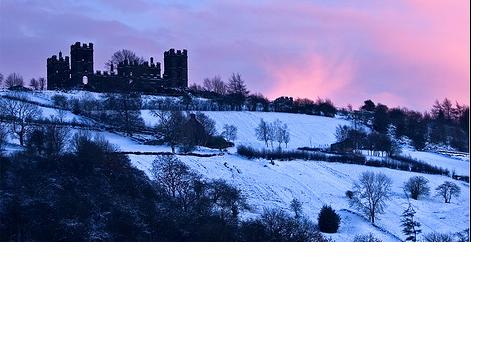 Searching
Matlock
Accommodation
0 images available
Superb Victorian Villa in the heart of Derbyshire only 20 monutes drive from The Chatsworth Estate home of the Duke of Devonshire. 4 bedrooms, 2 receptions, Large dining Kitchen, 2 bathrooms sleeps 9 in comfort.
| | | | |
| --- | --- | --- | --- |
| Olmpic 2112 Villa | Sleeps 8 | from 430.77 per day | 6 room Villa |
Villa

details

4 images available

18 images available
This two bedroom apartment is newly decorated to a high standard and fully equipped with everything you need for a long weekend or an extended visit to explore this beautiful area.
| | | | |
| --- | --- | --- | --- |
| Rockside Apartment | Sleeps 4 | from 84.00 per day | 2 double bedrooms with ensuite bathroom |
Apartment

details

Searching

Searching
Matlock
Flights
Other Resorts in
Peak District, England